Emergency Call Back
Got an emergency? Get in touch today for same day service.
**priorities elderly and disabled calls
Welcome to Saniflo Engineer UK
Our company Saniflo Engineer UK has been providing Saniflo solutions for over 35 years! From installation to repair, to maintenance and parts, we have a cost efficient solution for you. We also specialise in saniflo unblocking, so if you have an emergency that needs to be dealt with swiftly, we can be there for you. We have been dealing with all types of macerators, domestic, commercial and industrial since 1979. We are experts in problem solving, servicing and repairing all types of macerators. We also install new macerators, all our work comes with our own 12 month guarantee. We carry sufficient stock and spare parts on our vehicles to get you back up and running the same or next day. Read Reviews from our customers.
If your macerator is maintained/serviced regularly it could last you 30 years plus, remember not to use chemicals such as bleach or drain un blockers these will damage your macerator. We also repair your Saniflo systems or other type of macerator on site to get you back up and running with minimal fuss.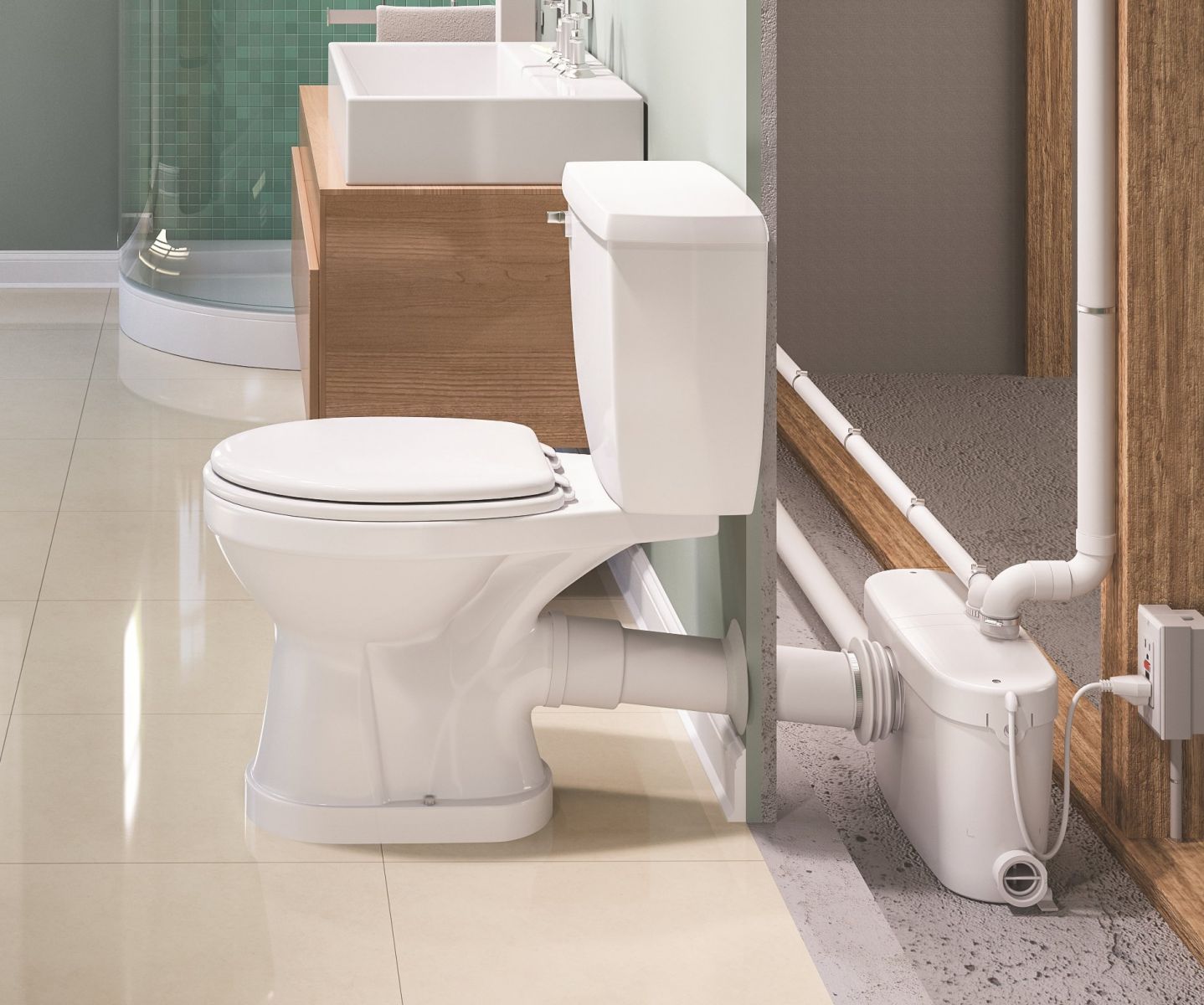 Experienced Saniflo Systems Engineers
Saniflo systems are invariably an easier and more convenient option to add to your existing pipework, without ripping up floors and walls! This is because the macerator does all the work! There is no requirement for any major construction, as Saniflo Engineer UK can provide this for you. We are qualified Engineers who service, repair and install all types of Saniflo, Uniflo, Grundsos, Broysan and many others. And with the evolution of Saniflo Systems, people are increasingly utilising them very practically throughout the household through different situations. These systems are quite commonly found for Ensuite bathrooms or spare rooms found throughout the home. 
So if you are looking for a dedicated and independent Saniflo Engineer in your area, get in touch today. We act fast and in most cases, we can serve on the day of your call. So if you need us urgently, we can be there. We charge a flat rate and there is no charge after the first hour. Call us on 07576 559 666
Locations Covered
We cover most areas of the UK same or next day and we specilise in Uniflo and Saniflo units but also repair service and install all types of macerators. Please select your area from below list.
Brilliant :)
When our saniflo became blocked and backed up into the bath and toilet we thought the worst. I called up Acorn and disaster! Fully booked for the day 🙁 . However, Pam assured me that, although she couldn't guarantee a time, she would come and call to let us know when she was on her way. True to her word, she kept in contact all day until she arrived, which greatly reassured my partner.They solved our problem with no mess and no fuss. These are a very friendly, professional and honest couple whom I would whole heartedly recommend to anyone. Many Thanks Accorn from Christian, Mel, Jack(6), Max(6) and Alice(4)

Got an emergency? Get in touch today for same day service!
07576 559 666